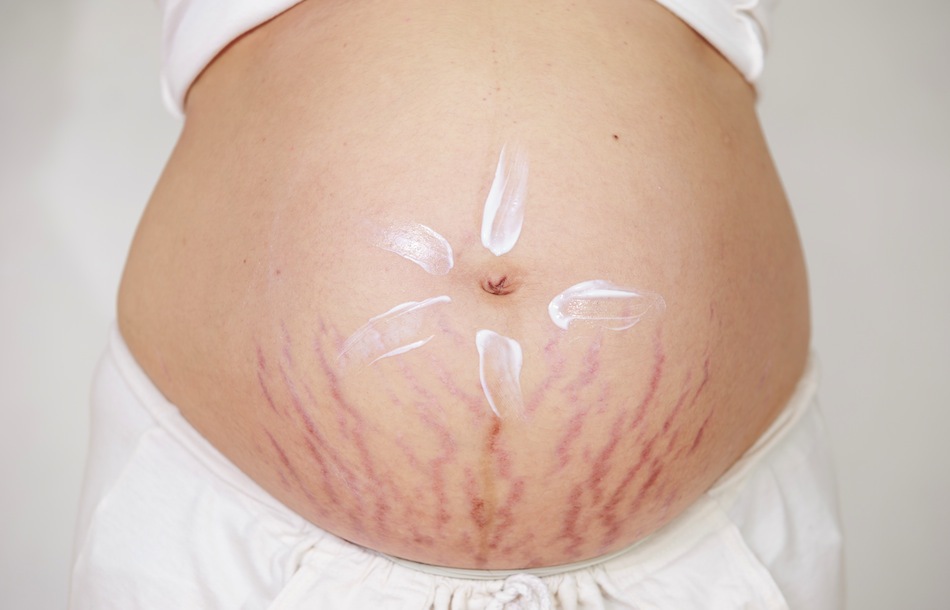 Yes, it's pretty hard to avoid these pesky little sliver lines on our skin during pregnancy. Why do we get them, and can we do anything about it? Here are some facts you might not know about stretch marks.
They are really scars
It is actually a form of a scar that appears after the skin has grown rapidly – especially during pregnancy. When your skin undergoes a drastic change, it has trouble producing enough collagen and elastin and its tissues break up and form marks.
You don't have to be overweight to get them
It's a myth that only overweight people get stretch marks. Super slim and average sized women can still be affected. Even those that are active and exercise!
They're genetic
Some women are actually pretty lucky that they don't get these birth marks – it's probably genetic for them. If your mum got stretch marks from birth, hate to break it to you but, you'll likely get it too.
They can look different on others
Each individual skin tone determines the extent of how your stretch mark will appear. On tanned or darker skins, the lines will be lighter than the surrounding skin, while for fair people, the marks will be red or pink. The colour can change overtime as well. They can then fade to silvery-white as your cells lose their pigment production.
They appear anywhere
They can turn up pretty much anywhere on the body, although, very unlikely on your face. They usually appear where fat is stored and where the biggest changes occurred. Most common areas are the tummy, breasts, butt, thighs, under and upper arms – with the belly and breasts being the most common during pregnancy.
Early prevention might help!
You can try and reduce the risk by moisturising with lotion every day, eat plenty of foods rich in vitamin C to boost skin repair and of course, make sure that you do not overeat and put on more weight than needed. It is generally recommended to start using lotion 12 weeks into pregnancy. But, no harm starting out even earlier than that! Just make sure the lotion is safe to use.
For more pregnancy and childcare tips, subscribe to our mailing list and like us on Facebook, to receive new articles for mummies like you every week!