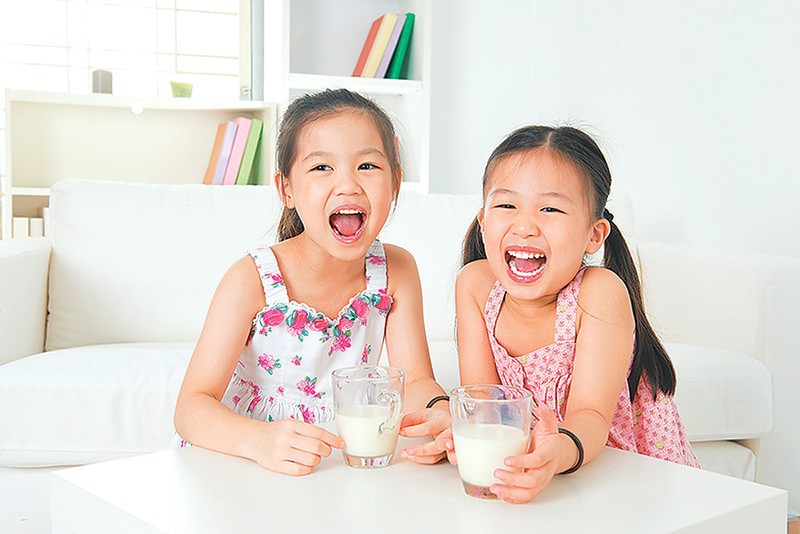 Image Credit: istock
The Benefits of Goat's Milk For Kids Will Surprise You
The World Health Organization recommends exclusive breastfeeding for the first 6 months. Thereafter, infants should receive complementary foods with continued breastfeeding up to 2 years of age or beyond.1
The impressive health benefits of goat milk has made it a very popular choice, and it is gaining popularity in many families, especially as a natural alternative to cow's milk for toddlers transitioning from breastfeeding. Read on to discover the many benefits of goat milk in comparison to cow milk.
🥛 Goat Milk Nutrition Will Surprise You
Goat milk is far more nutrient-dense than cow milk, meaning you don't need as much of it to receive the same (or better) nutrient intake.
A single glass of goat milk contains2:
✅ 40% of daily calcium requirement
✅ 20% of vitamin B
✅ Rich in potassium & phosphorus (for a healthy heart)
✅ Anti-inflammatory property (enzymatic makeup soothes inflammation in gut)
✅ Twice the amount of beneficial fatty acids
✅ Rich in selenium (rare mineral essential for strong immune system functionality)
✅ Source of protein (building blocks for growth & development in kids)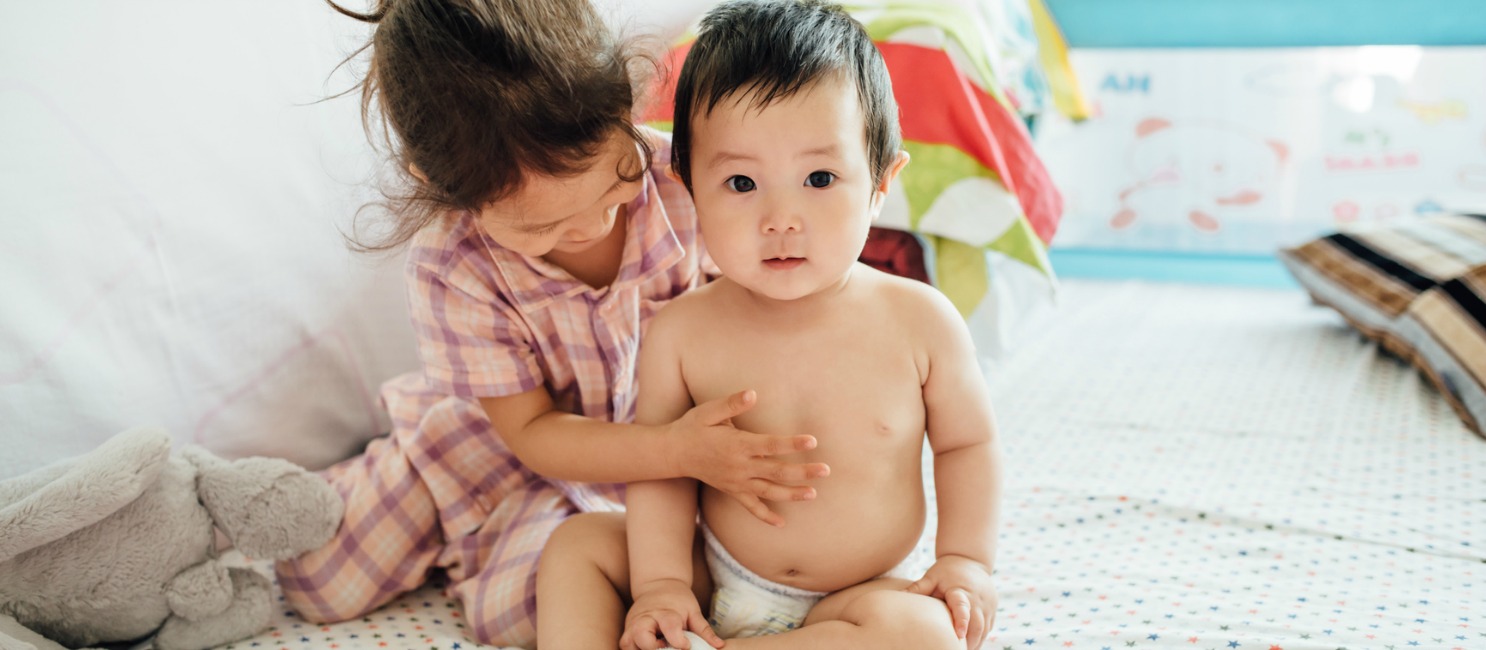 Image Credit: The Blue Room
🥛 Naturally Easier To Digest
Since goat milk forms a softer curd in the stomach than cow milk, it is able to pass through the stomach and intestines at a similar rate to human milk. The fat globules in goat milk are also much smaller, making it easier to digest than cow milk.3 
🥛 A Natural Alternative For Milk Sensitive Kids
If your kid is experiencing lactose intolerance, goat milk might just be the answer to your milk-related woes. Not only does goat's milk contains less lactose than cow's milk, lactose intolerant tummies are able to digest goat milk far better than cow milk due to higher levels of beneficial fatty acids present (almost double that in cow milk). 4
Milk allergy is most often caused by the presence of allergenic casein protein, alpha-S1, found in cow's milk. Since goat milk only contains trace amounts of alpha-S1, it may reduce the risk of triggering inflammation or tummy troubles associated with the consumption of cow milk. 5
---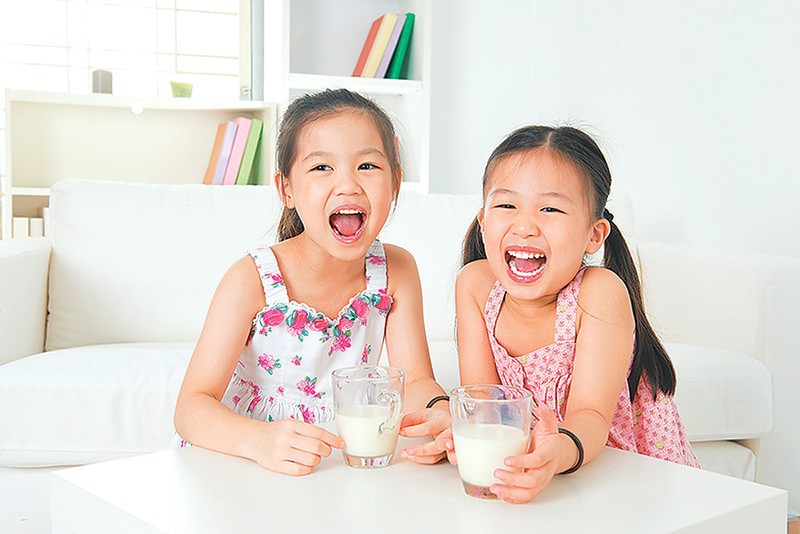 🥛 Goat Milk Increases Iron Absorption
Toddlers and children have high iron need because of their rapid growth, and iron is a key nutrient for the production of haemoglobin to boost long-term cognitive development. While plenty of toddler-friendly food are high in iron, paediatrics have identified poor iron absorption as a potential problem for children. 6
But here's where goat milk can help. A research study in the Journal of Dairy Science found that not only does goat milk increase the body's ability to absorb and use both calcium and iron, but it also does this better and faster than cow milk. 7 The higher contents of vitamin A and C in goat milk also aids the absorption of iron. So start your little ones early on a goat milk diet for increased uptake of iron & copper in their digestive track.
🥛 Powdered Goat Milk For Kids
Decided to give goat milk a try? Now comes to choosing between powdered and fresh goat milk for your kids. Powdered goat's milk is the preferred choice for toddlers and children as it is obtained by spray-drying fresh goat milk to retain its natural nutritional content, while fortifying the formula with added nutrients to meet the nutritional needs in children during this developmental stage.                                                                     
Where do I find goat milk formula in Singapore?
For mothers who are looking to switch your children to a goat milk diet, make sure to choose a non-GMO, high quality goat milk, like New Zealand's Karihome Goat Milk Formula. Their formula milk is enriched with DHA, EPA, AA and other minerals and vitamins that are formulated to meet the nutritional needs of growing toddlers and young children.
All Karihome formulas are made from the highest quality of goat milk in New Zealand and is processed in an ISO 9001 certified factory, where stringent quality checks are made from the collection of milk on-farm to manufacturing and packaging to offer nutritionally complete and safe products for infants and toddlers.
Karihome is available island-wide in leading supermarkets (NTUC, Cold Storage, Giant, Sheng Siong) and even online (Redmart, Amazon PrimeNow).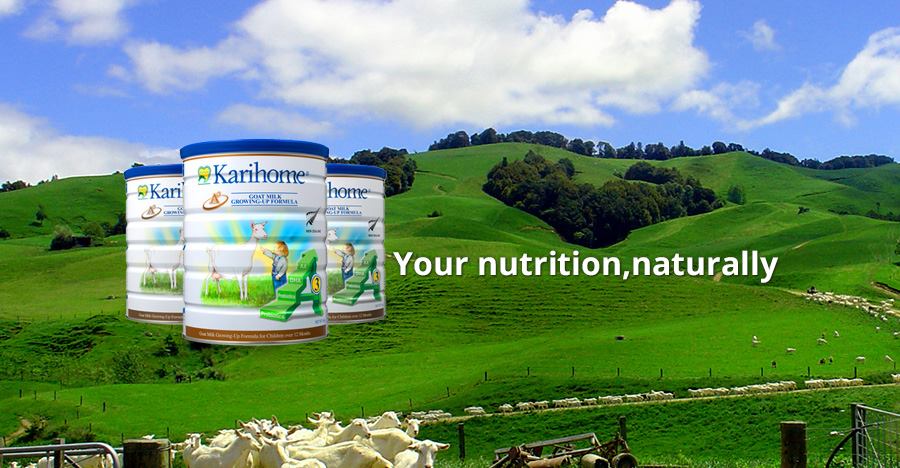 Providing Nutrition Naturally For All Ages
When combined with a healthy diet, goat milk is a great source of nutrition for children of all ages. Karihome provides milk formula for children from 6 months old to 3 years old and even adults, with specific formula for each different age group to ensure that nutritional needs are met.
Karihome Follow-On Formula (For infants after 6 months)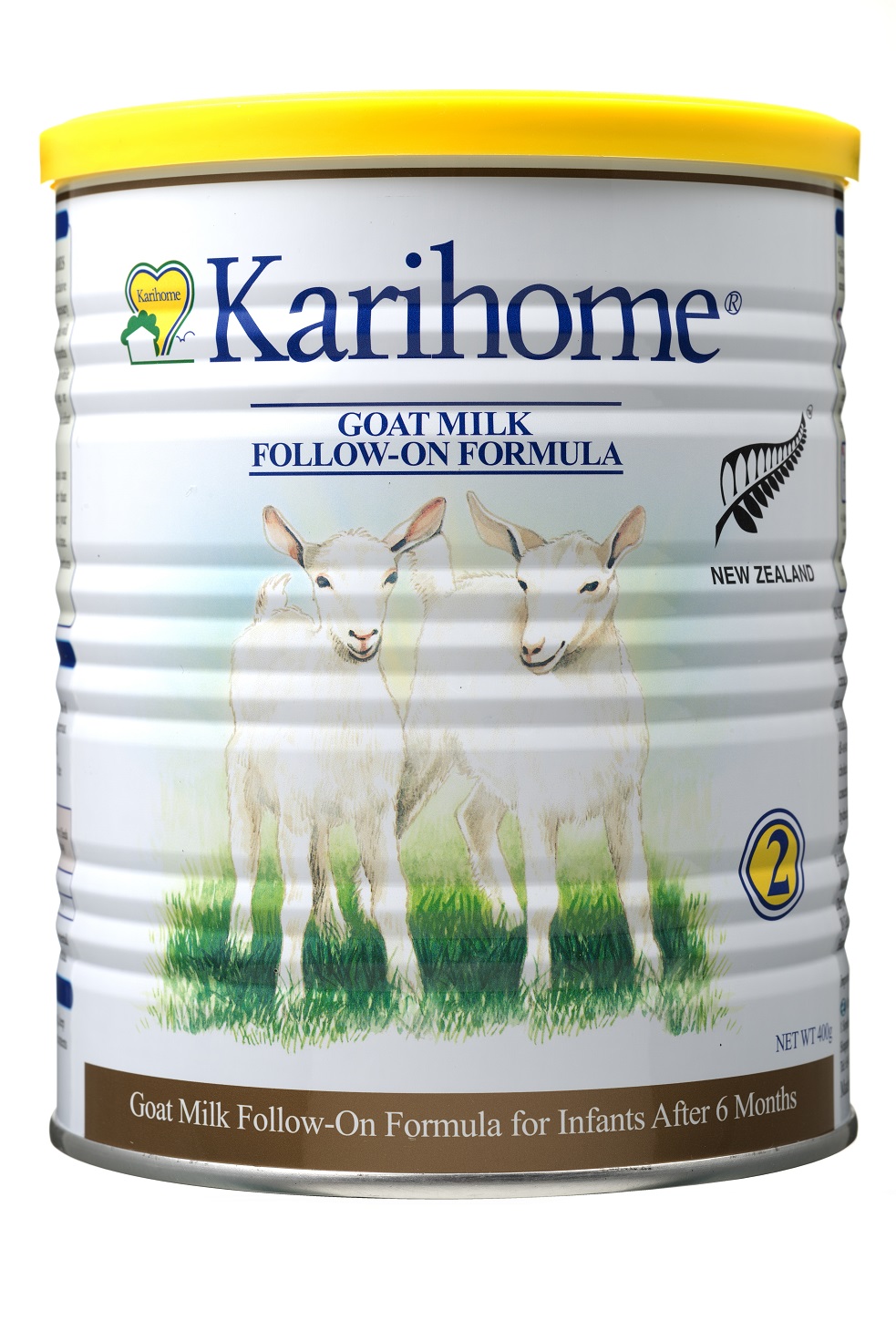 400g tin ($26.70)
Made from fresh goat milk from pasture-fed goats and fortified with vitamins, minerals and essential nutrients that are necessary for your child's development.
Karihome Growing-Up Formula (for kids aged 1-3)
900g tin ($53.40)
 The natural goodness of Karihome Growing-Up Formula helps to meet the nutritional needs of active toddlers aged 1 to 3 years old.
Karihome Pre-School Formula (for kids aged 3-7)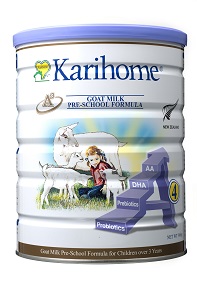 900g tin ($53.40)
A natural progression from Karihome Growing-Up Formula, with fortified blends of nutrients to meet the nutritional needs of this age group.
Karihome Whole Goat Milk Formula (for kids above 7 years old and adults)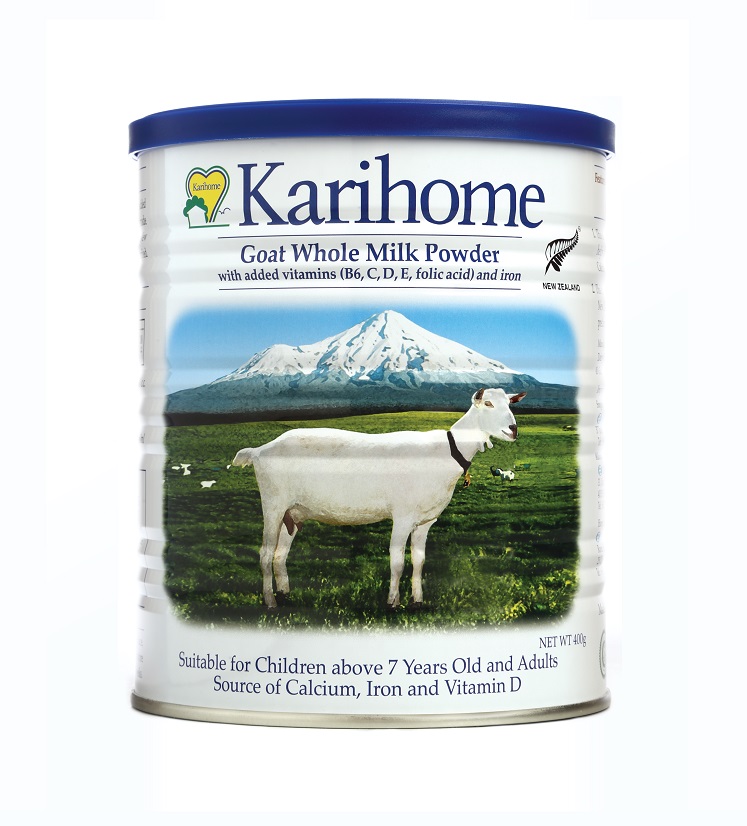 400g tin ($23.00)
This formula is produced from fresh goat milk, from which only water has been removed. The goat milk powder can be reconstituted in water to produce a wholesome and nutritious drink that provides the unique nutritional benefits of goat milk.
*All prices are obtained from RedMart and are accurate at time of this article.
⭐Visit Karihome at Booth L09, Baby Market Fair, from 12- 14 October 2018, at Singapore Expo Hall 5!⭐
References: